Miles City Automotive Accessories by CIPA Mirrors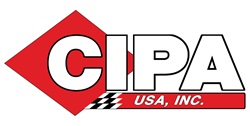 CIPA Mirrors automotive parts are available to you in Miles City, MT at Custom Auto & Accessories! Find all the CIPA Mirrors accessories you need including Auxiliary Light Kit, Blind Spot Mirror, Bulb, Cargo Area Light, Door Mirror, Door Mirror Bracket/Hardware, Door Mirror Glass, Head Light Bulb, Interior LED Kit, Interior Rear View Mirror, Marine Mirror, Marine Mirror Bracket, Strobe Light, Towing Mirror, Towing Mirror Set, and much more!
About CIPA Mirrors
CIPA's experience in the development and manufacture of rearview mirrors is derived from the European automotive industry. Until 1985, CIPA-USA was a subsidiary of CIPA-France, and innovative industry leader for over 65 years. Established in 1926, CIPA-France has played a major role in the design evolution of rearview mirrors. Clients in the European market include BMW, Mercedes, Renault, Volvo and Volkswagen. In the US market, CIPA mirrors can be found on Chrysler and Ford vehicles, plus some of the finest motorcycles, boats, ORV's, personal watercraft and snowmobiles manufactured. Since 1985, CIPA-USA has been a privately held U.S. Corporation operating in Port Huron, Michigan. CIPA has continued to show healthy growth year after year. CIPA currently manufactures its products in the U.S, Asia and France, and continues to provide high quality, fast-moving products setting sales volume records in almost every category sold. CIPA's high level of customer service and 'just in time' deliveries have converted CIPA from just a mirror supplier to a business partner. In 1987, CIPA entered the marine industry as a supplier of rearview mirrors to tournament ski boat manufacturers. Today, CIPA supplies mirrors to 100% of the tournament ski boats manufactured in the U.S. Since its entry into the marine industry, CIPA has introduced many innovative mirrors to enhance rearview safety in the family recreational and PWC segments. In the spring of 1992, CIPA introduced the first PWC aftermarket mirror, and remains the only company selling mirrors in that market today. CIPA-USA is the only company in the world with a full line of mirrors for all watercraft types.
About Custom Auto & Accessories
Located in the heart of Miles City, Custom Auto And Accessories is THE place for all of your automotive accessory needs. We offer a 4,000 sq ft showroom and an 8,000 sq ft shop with the latest tooling and equipment. Our trained installers have a combined 30+ years of experience and we stand behind all of our installs. We offer thousands of products including custom car wraps, auto graphics, truck bed liners, window tint, trailer wraps & much more!
If we don't have what you're looking for, we'll do our best to find it for you. We also offer a full line of custom car electronics from DVD systems and remote car starters to car and marine audio systems. Our number one focus is quality and customer satisfaction. Let us prove it to you!