Miles City Automotive Accessories by Airaid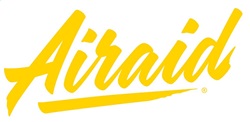 Airaid automotive parts are available to you in Miles City, MT at Custom Auto & Accessories! Find all the Airaid accessories you need including Air Cleaner Adapter, Air Cleaner Bracket, Air Filter, Air Filter Wrap, Air Intake Housing, Air Intake Kit, Air Intake Mounting Bracket, Air Intake Tube, Air Intake Tube Coupler, Air Intake Tube Kit, Hose, Hose Clamp, Oil Breather Cap, Throttle Body Booster, Throttle Body Spacer, and much more!
About Airaid
Build it better. That's the American ingenuity behind many of today's successes in the automotive aftermarket industry and the story behind AIRAID Premium Filters. The company was founded in 1997 when it began developing and manufacturing air intake systems for light trucks and SUVs, utilizing the cotton-gauze filter technology that was available at the time. The original AIRAID Intake System combined an open-element filter with an intake tube to make an easy-to install air intake kit that dramatically increased air flow, improved performance and generated more horsepower and torque. AIRAID Premium Filters consist of multiple layers of cotton-gauze plus one layer of synthetic fiber material called SynthaFlow, sandwiched between either stainless steel or aluminum mesh, depending upon the application. The casing of the filter is hand-poured urethane, which offers superior performance and durability, and won't shrink or crack from prolonged heat exposure under the hood. Superior filtration and flow, thanks to the SynthaFlow material, is what makes AIRAID Premium filters better than the rest. SynthaFlow enhances dirt filtration down to two microns and is moisture resistant. AIRAID Premium Filters are also washable and re-usable and are guaranteed for life. Over the years, AIRAID Premium Filter Company has become the recognized leader in air management for both gasoline and diesel power plants. Extensive research and development has allowed AIRAID to come to market first with high-quality products that improve drivability and performance. It has also allowed us to further expand our product line to offer a complete line of AIRAID Intake Systems and PowerAid Throttle Body Spacers.
About Custom Auto & Accessories
Located in the heart of Miles City, Custom Auto And Accessories is THE place for all of your automotive accessory needs. We offer a 4,000 sq ft showroom and an 8,000 sq ft shop with the latest tooling and equipment. Our trained installers have a combined 30+ years of experience and we stand behind all of our installs. We offer thousands of products including custom car wraps, auto graphics, truck bed liners, window tint, trailer wraps & much more!
If we don't have what you're looking for, we'll do our best to find it for you. We also offer a full line of custom car electronics from DVD systems and remote car starters to car and marine audio systems. Our number one focus is quality and customer satisfaction. Let us prove it to you!