Miles City Automotive Accessories by Flowmaster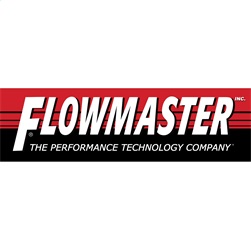 Flowmaster automotive parts are available to you in Miles City, MT at Custom Auto & Accessories! Find all the Flowmaster accessories you need including Catalytic Converter, Exhaust Collector, Exhaust Crossover Pipe, Exhaust Flange, Exhaust Header, Exhaust Header Collector Hold Down, Exhaust Intermediate Pipe, Exhaust Pipe, Exhaust Pipe Turn Out, Exhaust Resonator, Exhaust System Kit, Exhaust Tail Pipe, Exhaust Tail Pipe Tip, Muffler, Shirt, and much more!
About Flowmaster
Flowmaster operates the only exhaust Research & Design facilities of its kind in the world, centered around the SuperFlow SF-7100 engine dynamometer complete with E.C.A. (engine cycle analysis) equipment and also SuperFlow chassis dyno's. Through use of these dyno's, Flowmasters engineering staff can track the complete engine cycle in millionths of a second and can obtain exact technical data of each degree of cam rotation, from induction to the tip of the exhaust system, while also showing the power numbers that really matter, the power numbers to the ground. Flowmaster also utilizes Spectrum Analyzers to fine tune the sound of each of the eleven different series of mufflers that Flowmaster currently offers, both for peak performance and just the right sound levels and tones. Flowmasters product line includes exhaust products for Performance Street, Muscle cars, Trucks, Street Rods, RV's, Motorhomes, and all types of race applications. With over 400 different muffler models, 370+ exhaust systems and numerous exhaust accessories available, Flowmaster offers you the choice of sound to fit your sound preference from wild to mild and of your specific vehicle needs. Call our experienced tech staff for live help and detailed information regarding your vehicles. With Ray still active and hands on with the R&D department in the development, not only of new exhaust products, but also with new technologies currently being tested in third and new R&D facility, the future looks to be very exciting indeed.
About Custom Auto & Accessories
Located in the heart of Miles City, Custom Auto And Accessories is THE place for all of your automotive accessory needs. We offer a 4,000 sq ft showroom and an 8,000 sq ft shop with the latest tooling and equipment. Our trained installers have a combined 30+ years of experience and we stand behind all of our installs. We offer thousands of products including custom car wraps, auto graphics, truck bed liners, window tint, trailer wraps & much more!
If we don't have what you're looking for, we'll do our best to find it for you. We also offer a full line of custom car electronics from DVD systems and remote car starters to car and marine audio systems. Our number one focus is quality and customer satisfaction. Let us prove it to you!