Miles City Automotive Accessories by Deflecta-Shield Aluminum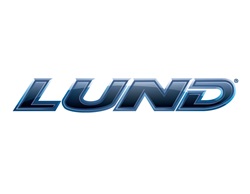 Deflecta-Shield Aluminum automotive parts are available to you in Miles City, MT at Custom Auto & Accessories! Find all the Deflecta-Shield Aluminum accessories you need including Liquid Transfer Tank, Mud Flap, Running Board, Running Side Box Board, Tailgate Cap Protector, Tonneau Cover, Tool Box, Tool Box - Truck Bed Rail-to-Rail, Tool Box - Truck Bed Side Rail, Tool Box Divider, Tool Box Mounting Kit, Tool Box Tray, Truck Bed Ramp, Truck Bed Side Rail Protector, Truck Cab Protector/Headache Rack, and much more!
About Deflecta-Shield Aluminum
The highest quality accessories for trucks, SUVs and vans you can buy, Deflecta-Shield Aluminum products are the perfect match of great form and unbeatable function. From our popular toolboxes, which offer the latest features in style and security, to the newest look in running boards that enhance vehicle styling and improve access, all Deflecta-Shield Aluminum products are highly engineered and built for lasting performance.
About Custom Auto & Accessories
Located in the heart of Miles City, Custom Auto And Accessories is THE place for all of your automotive accessory needs. We offer a 4,000 sq ft showroom and an 8,000 sq ft shop with the latest tooling and equipment. Our trained installers have a combined 30+ years of experience and we stand behind all of our installs. We offer thousands of products including custom car wraps, auto graphics, truck bed liners, window tint, trailer wraps & much more!
If we don't have what you're looking for, we'll do our best to find it for you. We also offer a full line of custom car electronics from DVD systems and remote car starters to car and marine audio systems. Our number one focus is quality and customer satisfaction. Let us prove it to you!